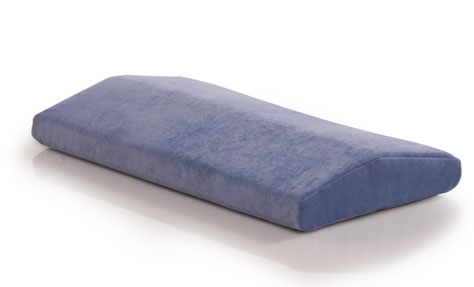 Click to Enlarge Picture
The Avana Side Sleeper helps relieve pain and irritation in the knees, hips, and shoulders caused by side sleeping. The Side Sleeper is the perfect size, not so big that it spreads your knees to far apart, and not so small that it can't support the hollow of your waist.
The Avana Side Sleeper is made from premium 5 pound memory foam that contours to your body's shape and warms up over time. It comes with a machine-washable microfiber cover with an erect pile that helps promote circulation. The perfect accessory for the GoldenRest Dual King adjustable bed.

Product Reviews